Products
Bayco 120 LED Under Hood Work Light
Rechargeable
#BYSLR2120 | Other products by K Tool International
Shipping Weight: 7.0 pounds.
Popularity Rating: 1310
Manufacturer Website: http://

Our Price:
$109.95
Tell-A-Friend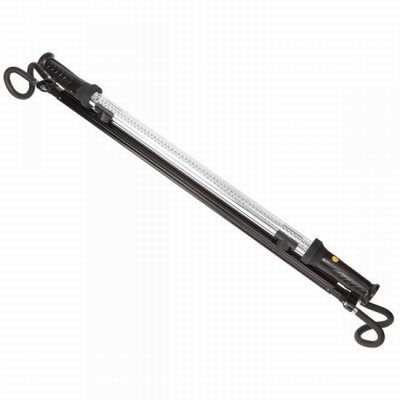 LED Hands free rechargeable floodlight.
Adjustable cradle , spring loaded, extends 48 to 77 " to fit under the hood.
120 LEDs and two brightness modes.
Dual on /off buttons.
THE LIGHT BAR CAN BE REMOVED FROM THE CRADLE.
The flat surface at each handle can serve as a stand for the light bar.
Also 3 flush mounted magnets located in the end of the handle so it can be attached anywhere.
Intergrated recessed hook in each handle that swivels 360 degrees.
AC and DC power supplies can be used to power the 2120 during use or as a way to charge.