Products
Standard Two Step Big Truck Tire Step
For Tire Sizes10" to 11-1/2"
#UNQ5500 | Other products by Unique
Shipping Weight: 15.0 pounds.
Popularity Rating: 942
Manufacturer Website: http://

Our Price:
$239.00
Tell-A-Friend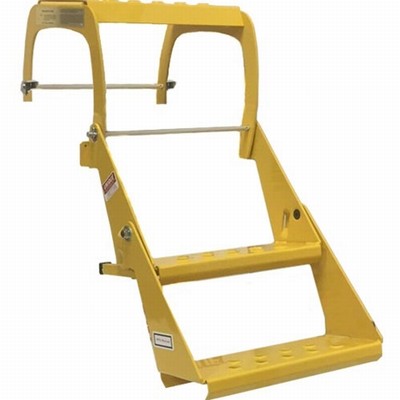 The Big Truck Tire Step is the only tire step that allows you to safely step on the top of the tire. The Big Truck Tire Step provides safe maintenance on 18-wheelers, flat bed trailers, 1-1/2 ton, 2 ton, and most medium sized trucks. The Standard Two-Step tire step is approximately 18" from the ground to the first step when on a tire. The Two-Step tire step folds into a space just over a cubic foot.
·         Tested to 400 pound capacity
·         Has spring loaded grips for stability
·         Can be used as a work stool with detachable seat